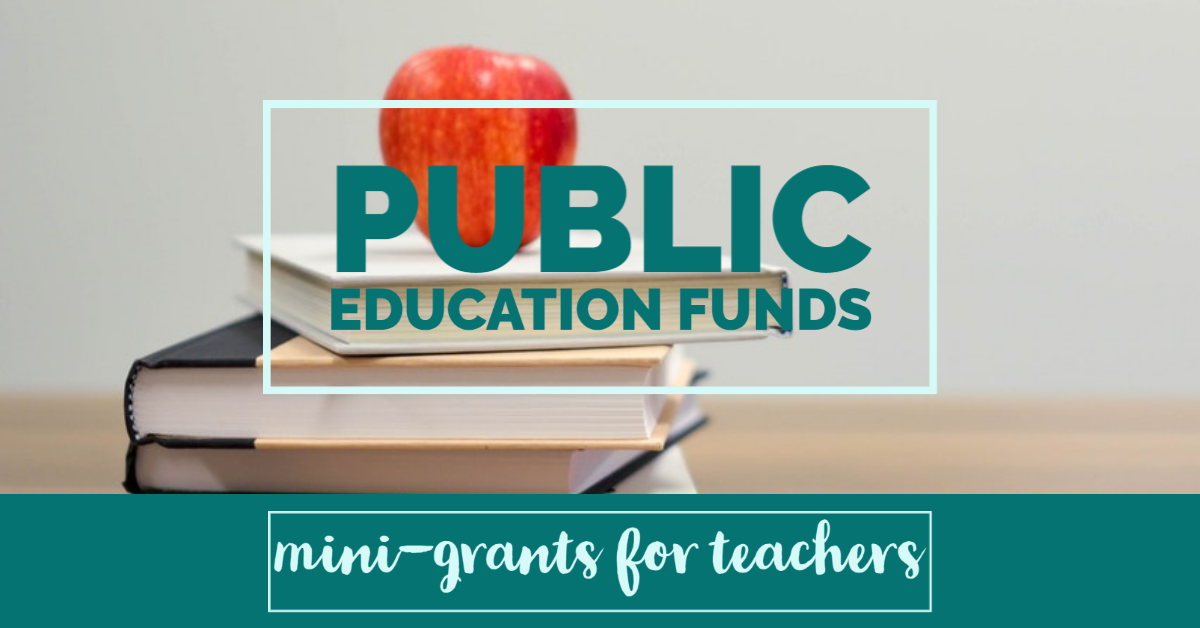 Public Education Funds
Each Fall, the Community Foundation of South Georgia accepts applications from teachers who are employed in Brooks, Grady, Thomas County and Thomasville City Public School districts.  Grants are for up to $500 and are awarded annually to support Spring classroom projects.  Since inception, our Public Education Funds have awarded over $351,000 in grants to teachers working in these school systems.  
The goal of these funds is to:
Encourage quality educational projects & activities not funded through normal
school budget.
Generate community recognition of the need for and the benefit of the excellent public
schools.
Serve as a catalyst for public/private partnerships which benefit education.
2022-2023 Public Education
Mini-Grant Recipients
Community Public Education Fund for Thomasville City and Thomas County School Systems
Katheryn Bostick – Cross Creek Elementary School 
Regina Mitchell – Cross Creek Elementary School 
Jessica Duncan – Garrison Pilcher Elementary School 
Suzanne Fullington – Jerger Elementary School 
Stephanie Windon – The Renaissance Center 
Mary Cook – Scott Elementary School 
Elizabeth Copps – Scott Elementary School 
Stephanie Sharp – Scott Elementary School 
Kelly Arno – Thomas County Central High School 
Bethany Hayes – Thomas County Central High School 
Justin Quigg – Thomas County Central High School 
Erin White – Thomas County Central High School 
Jackie Anderson – Thomas County Middle School 
Sarah Connery – Thomasville High School 
Charles Gammel – Thomasville Scholars Academy 
Matt Kirkley – Thomasville Scholars Academy
Robert Warde Chambers Public Education Fund for Brooks County School System
Jamie Brown – Brooks County High School 
bridgette Culpepper – Brooks County Board Of Education 
David Giddens – Brooks County Middle School 
Megan Goodin – Brooks County Middle School 
Lee Hadley – Brooks County Middle School 
Christine Hiers – Brooks County Middle School 
Asha Kelly – Early Learning Center 
Michael Mink – North Brooks Elementary School 
Ella Mobley – Broooks County High School 
Kayla Toler – North Brooks Elementary School 
Angie Tillman – Quitman Elementary School
Grady County Public Education Endowment Fund and Richard & Teresa VanLandingham Maxi Grant
Brady Benson – Cairo High School 
Brittney Heard – Shiver Elementary School 
Ashley Maxwell – Whigham Elementary School 
Carly Mobley – Southside elementary School
(229) 228-5088
114 W. Jackson Street
Thomasville, GA 31792
Give Now